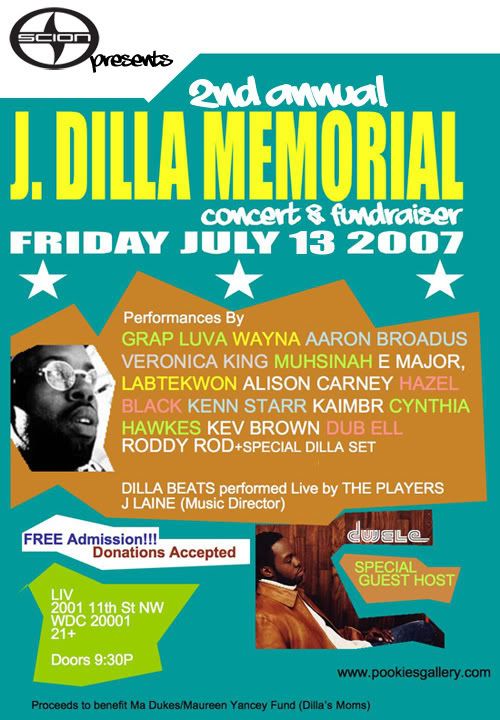 yep...
...this friday my peoplez jon laine-
http://www.myspace.com/jlainemusic
-is doin it again. The 2nd annual j dilla memorial concert is goin down at bohemian cavern/liv this
july 13th
at 8pm hit up jons page 4 more details. If u were there last year u already know the deal.
I wish I woulda took more pix n stuff from the rehearsals....mad folks performin. Grap Luva,Wayna,W. Ellington Felton, Kenn Starr,Muhsinah...Imma do a lil sumthin, its really too many people 2 name cuz i dont even know all the artist doin sumthin.
jon laine and company workin out the "dime Piece" joint from the shining LP
dilla tribute rehearsal -2
Add to My Profile
|
More Videos
more... peep Grap doin the "sign language"...
dilla tribute rehearsal -1
Add to My Profile
|
More Videos
I feel like this is gonna be a classic event.